Episodes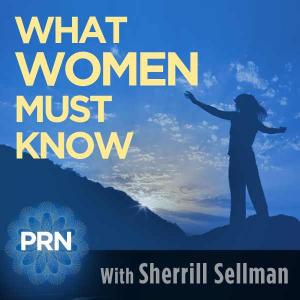 Thursday Jun 20, 2013
Thursday Jun 20, 2013
The Dangers of the Birth Control Pill and Anti-Depressants with Ross Pelton, R.Ph., CCN Ross Pelton is a Pharmacist, a Certified Clinical Nutritionist, author and lecturer.  With over 30 years of research and scientific experience, Ross Pelton has turned his passion for educating people on their health into a legacy for thousands of clients around the world. Ross Pelton began his career in the health sciences by graduating from the University of Wisconsin School of Pharmacy in 1966. Ross worked as a pharmacist for a number of years before joining the Peace Corps in 1972. He taught high school chemistry for 2 years in Malaysia, and also closely observed the village shamans and native healing arts in Malaysia, Thailand and Indonesia.In 1982 Ross began doing cancer research at the University of California at San Diego (UCSD) under the world renown scientist Dr. Gerhard Schrauzer. Ross conducted studies with Dr. Schrauzer on the relationship between the trace mineral selenium and breast cancer. In 1987 Ross worked for a year as a consultant for The Gerson Institute researching and documenting long-term survivors of people who used the Gerson Therapy as a sole cancer treatment. Then, in 1988 Ross and his wife Taffy moved to Baja, Mexico where Ross became hospital administrator of one of the world's largest hospitals that specialized in alternative, non-toxic cancer therapies. From 1988 to 1994 Ross managed the in-patient and out-patient alternative cancer therapies for thousands of cancer patients. After returning to San Diego in 1994, Ross wrote about these important alternative cancer therapies in his second book, which is titled Alternatives In Cancer Therapy.
Ross is the author of six books on a variety of health topics:
The Drug-Induced Nutrient Depletion Handbook
, (
Lexi-Comp
, 2001) The Nutritional Cost of Drugs, 2nd Edition (
Morton Publishing Co
., 2004)
The Natural Therapeutics Pocket Guide
(
Lexi-Comp
., 2000)
How To Prevent Breast Cancer
(Simon & Schuster, 1995) Alternatives In Cancer Therapy (
Simon & Schuster
, 1994)
Mind Food and Smart Pills
(
Doubleday
, 1989) His  latest book is
The Pill Problem: How to Protect Your Health from Side effects of
Oral Contraceptives.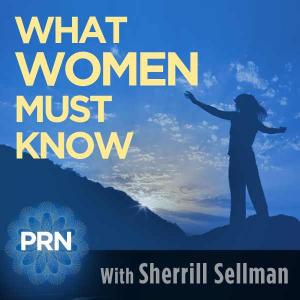 Thursday Jun 13, 2013
Thursday Jun 13, 2013
David Bedrick, J.D., Dipl. PW, is an educator, counselor, attorney, organizational consultant, and writer. His broad range of knowledge is apparent in the scope of topics he taught while on the faculty of the University of Phoenix, including courses on philosophy (critical thinking and ethics) and psychology (addictions and dependencies, negotiation and mediation, clinical interviewing, cultural diversity, ethics in human services, and group work), as well as employment law and conflict management in the MBA program. His love of diverse audiences is apparent in the variety of venues where he has taught, such as the U.S. Navy, 3M, the American Society of Training and Development, the Process Work Institute, psychological associations, and small groups focusing on personal growth. In 2005, he received the Teacher of the Year Award in Human Services from the University of Phoenix. http://talkingbacktodrphil.com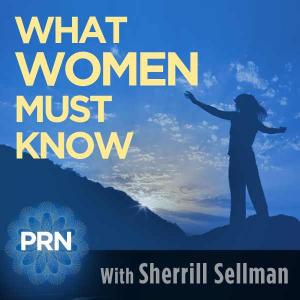 Thursday Jun 06, 2013
Thursday Jun 06, 2013
Michael F. Holick, Ph.D., M.D. is Professor of Medicine, Physiology and Biophysics; Emeritus Chief of Endocrinology, Diabetes, and Nutrition; Director of the General Clinical Research Unit; and Director of the Bone Health Care Clinic and the Director of the Heliotherapy, Light, and Skin Research Center at Boston University Medical Center. Dr. Holick has made numerous contributions to the field of the biochemistry, physiology, metabolism, and photobiology of vitamin D for human nutrition.
He determined the mechanism for how vitamin D is synthesized in the skin, demonstrated the effects of aging, obesity, latitude, seasonal change, sunscreen use, skin pigmentation, and clothing on this vital cutaneous process. Dr. Holick has established global recommendations advising sunlight exposure as an integral source of vitamin D. He has helped increase awareness in the pediatric and medical communities regarding vitamin D deficiency pandemic, and its role in causing not only metabolic bone disease, and osteoporosis in adults, but increasing risk of children and adults developing common deadly cancers, schizophrenia, infectious diseases including TB and influenza, autoimmune diseases including type 1 diabetes and multiple sclerosis, type 2 diabetes, stroke and heart disease. He also observed the pregnant women who were vitamin D deficient were at increased risk for preeclampsia and requiring a C- section. Dr. Holick pioneered a novel treatment for psoriasis through translational research demonstrating that the active form of vitamin D could be used for the treatment of this
hyperproliferative skin disorder. This treatment is considered to be the first line treatment for most patients with mild psoriasis.
He has authored more than 400 peer-reviewed publications, and written more than 200 review articles, as well as numerous book chapters. He has acted as editor and/or co-editor on 13 books, and has written
The UV Advantage in 2004
and
The Vitamin D Solution
in 2010.