Episodes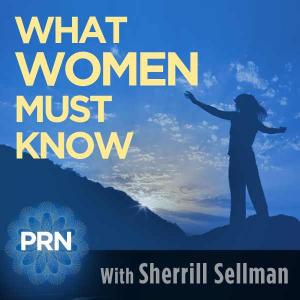 Friday Jan 13, 2023
Friday Jan 13, 2023
Dina Saalisi is a 
healer
, author, educator, Certified Health and Wellness Coach, Bach Foundation Registered Practitioner and Certified Hypnotherapist. 
Dina suffered for years with the depleting after-effects of childhood trauma, until she le
arned how to tune into her inner voice and realize her highest potential through a dialogue with flower energy. She left behind an entertainment career and a lifetime of chronic pain -- now she's passionate about guiding others to personal empowerment by understanding how different flowers heal us.
1.     In your work you talk about recovering from childhood trauma and changing careers once you discovered flower therapy. Can you walk us through the journey that led you to the healing energy of flowers?
2.     The subtitle of your book, LISTENING TO FLOWERS, is Positive Affirmations to Invoke the Healing Energy of the 38 Bach Flowers. Does this work have to be done with Bach flowers?
3.     What are the conditions that can be treated with flower therapy?
4.     Tell us how you first start working with someone, what are the first steps?
5.     How about treating illness, how do you identify symptoms and determine which flowers to use?
6.     Your book is filled with gorgeous illustrations and affirmations. Tell us how you use the deck for setting intentions.
7.     Can you give us some examples of the types of healing you've witnesses in others as a result of flower therapy?
8.     Are there any limitations to using flower therapy?
9.     Can flower therapy be used at the same time as traditional western medicine?
10.  What one thing would you like to leave our audience with today?